Arisia Pinups
on
March 28, 2010
at
12:01 am
Shaenon: I'm going to be a guest of honor at Arisia in Boston next January. For the Arisia website, I drew a bunch of scientist characters from Narbonic and Skin Horse. Here's the rest of the set: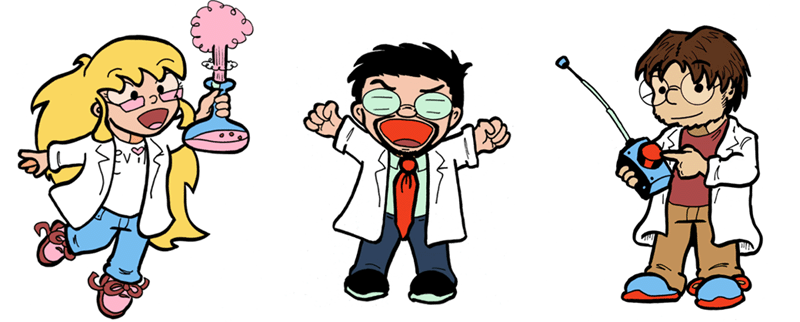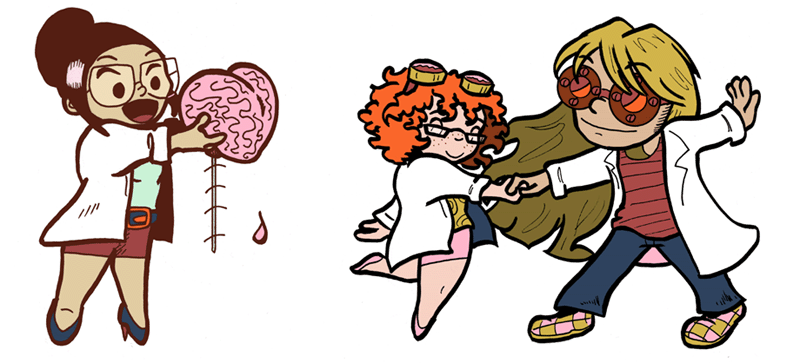 I dunno, I just really like scientists.
---
Channing: I love these little happy tortured genius chibi guys. It makes me want to whip up some lame justification in the script for doing an entire week in chibi style.